Program Actvity
Natural Vision Improvement (NVI) or Bates method is an improvement cum practice-centric course. This holistic method was started by Dr William H Bates, a well distinguished eye surgeon or ophthalmologist in 1919.
It entails practicing techniques that mimic human visual actions such as yawning, breathing and blinking. A variety of techniques that encompass these human actions will be taught and executed by the students in a step-wise as well as fun and enjoyable manner as deemed desirable.
The principles underlying such actions will also be mentioned in class. This is an opportunity to relearn the natural habits of vision. The student is responsible for what he is taught; to be integrated in his daily activity of vision-seeking in order to benefit from this course.
This course is not diagnosis, treatment, prescribing, therapy, counseling, or determination of function.
NVI aids like card games, small balls, colourful pictures or story's articles etc will be provided.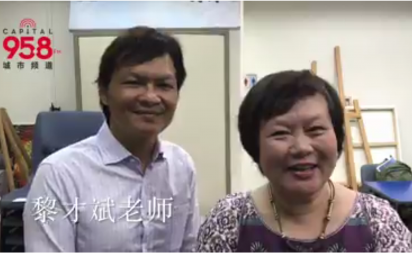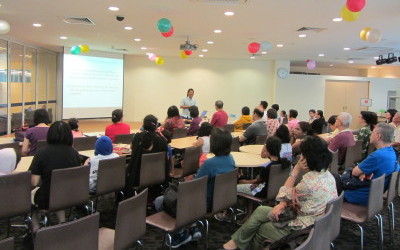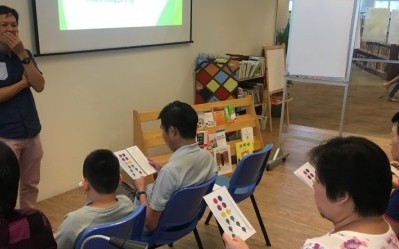 6-weeks or   3 & 6 months  course  

Limited  class  size
Are limited to approximately 5 students. This allows for personal attention   while providing valuable group support. For most students, this approach is effective enough than private lessons unless specially requested.
Consist of six 2 hours and 30 minutes classes; one class per week, skipping over holidays weeks.
Include support outside of class time and periodic review support group classes -at no extra charge.
(Strabismus/amblyopia may not be included.)
June holiday programme
1 day introductory programme.
Proceed to a 3 or 6 days/weekly programme.
The programme is a 1½ hrs per session generally geared towards individual requirement.
The theme of the programme is geared towards seeing in fun and an enjoyable way.
Children 6 or below should be accompanied by parent or guardian.
Course at LengKee , Tanglin ,Dover Community Clubs @People's Association…
Ongoing 6 weeks course at LengKee CC, Tanglin CC
12 Oct 2017(Thur)11am 24 Oct 2017 (Tues)1030am 21 Nov 2017 Tues 3pm.
6 weeks course at Tanglin CC  starting 9 Jan 2018 (Tues)6pm.
6 weeks course at Tanglin CC  starting 14  Mar 2018 (Wed)1pm.
6 weeks course at Tanglin CC  starting 30 Apr 2018 (Mon)10am.
New 6 weeks course at  Tanglin CC
6 weeks course at Tanglin CC  starting 27 Oct – 1 Dec 2018 4pm Sat.
Registration

is avail now

www.onepa.sg

or visit any CC to register.
Upcoming Xpress course/library talk
Marine Parade library on 4 Nov 2017 Sat 2-3pm.
Queenstown library on 18 Nov 2017 Sat 12-1pm
Sengkang library on 9 Dec 2017 Sat 2-3pm
Toa Payoh library on 18 Dec 2017 Mon 11-12pm
Bukit Batok library on 6 Jan 2018 Sat 2-3pm
Woodland Regional on 27 Jan 2018 Sat 2-3pm
Admission is free. Register at library ekiosk or

nlb.gov.sg/golibrary

.
Xpress on 9 Sept 2018 2pm Chong Pang CC

Toa Payoh Central CC on 15 Sept 2018 2pm .

Registration is avail now

www.onepa.sg

or visit any CC to register
Weekend Seminars…
If you would like to sponsor a Natural Eyesight Improvement Weekend Seminar/talk in your area, please call or email for more information.
Are limited to approximately 10 students/participants or more.
Are offered on Friday 6:30 p.m.-9 p.m., Saturday 9 a.m.-6 p.m., and Sunday 9 a.m.-6 p.m.